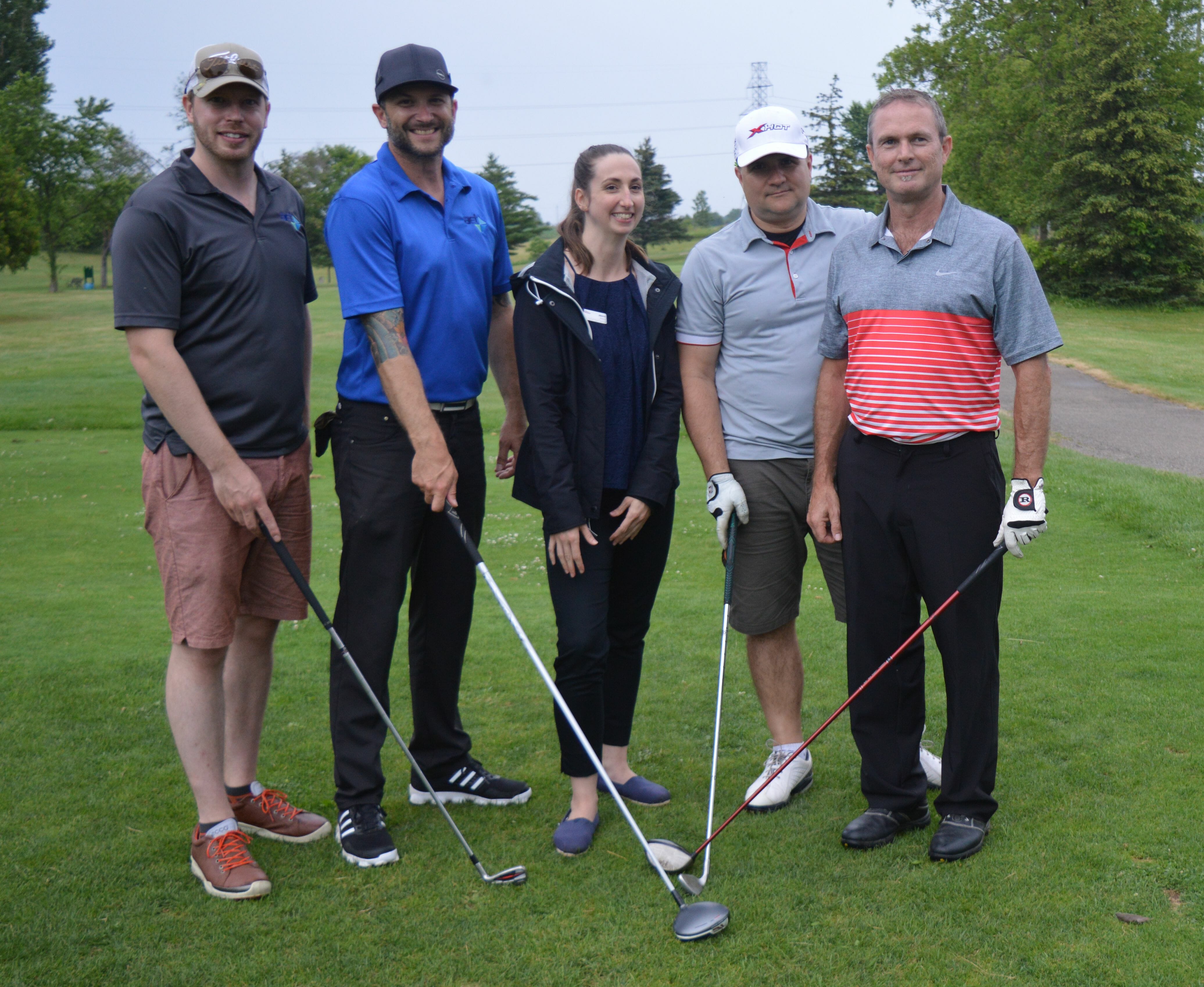 Since 1996, friends of House of Friendship (HOF) have been gathering at Grand Valley Golf and Country Club on the second Wednesday in July to take a swing at poverty, raising nearly $500,000 for daily services to our neighbours in need.
This annual favourite provides lots of friendship and laughter.  Teams of four golfers enjoy a hefty lunch before taking to the greens for a fun shotgun round of golf with lots of competitions and prizes (and a few mulligans!). Afterwards, they share a delicious buffet dinner and some pretty tall tales from the day.
Friendship Golf 2017 saw more than 150 golfers take to the course, raising $44,000 to help our neighbours in need.
Save the date for next year's Friendship Golf Tournament, set for Wednesday, July 11, 2018!
To learn more about how you can get involved, contact Dawn Gill at 519-742-8327 x 119 or specialevents@houseoffriendship.org